For those with wanderlust controlled by a budget, Turkey is one of the best affordable destinations in the world. The country boasts a wide range of attractions, activities and accommodations to suit all budgets. Travelers can choose to visit well-known tourist attractions or avoid the tourist traps and crowds and venture off to seek the hidden gems. The cost of living in Turkey is affordable compared to destinations in Europe or the US, which makes it the ultimate must-visit destination for all tourists (especially those on a budget!) around the world.
Tourists can find accommodations, food and transportation available at cheap prices without sacrificing quality. And by paying less, you're not comprising attractive destinations brimmed with historic legacies, cultures and landscapes. Beach lovers can head to the beautiful coastline featuring turquoise waters and immaculate beaches on the Turkish Riviera. While the history heads venture off to the plethora of free or cheap historical monuments, museums and ancient ruins. With that said, here are some of the most affordable destinations in Turkey to travel to this year.
Read more: Top 10 Historical Sites To Visit In Istanbul in 2023
Five Charming and Affordable Destinations in Turkey
When you think of Turkey, you're most likely to think of Istanbul. However, while destinations like Istanbul can be quite pricey in terms of accommodation and other facilities, you can still include Turkey on your travel bucket list. Travelers can visit affordable destinations in Turkey that offer the same vibrant and adventurous travel experience while staying on a budget. Take a look at the five most charming and cheap destinations in Turkey.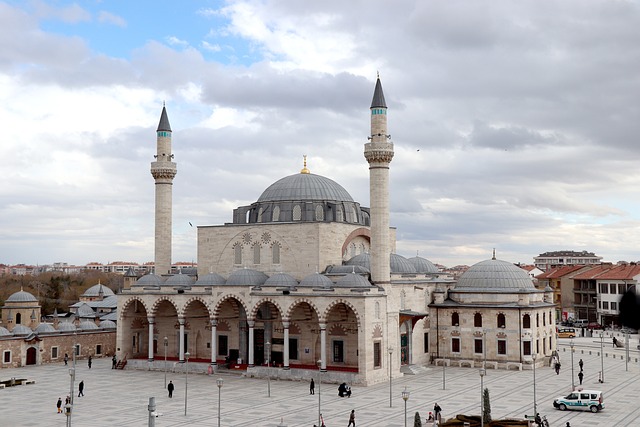 Konya is a famous destination in Turkey for many reasons. Not only is it a hub for historic landmarks and monuments, but it's also among the cheapest places to visit in the country. It's well-known for its historical gems, including the Mevlana Museum, Azizia Mosque, Stone Works Museum of Fine Minaret, etc. 
Konya also boasts some of the most beautiful free parks in the country, such as Alaaddin Hill Park,  Konya Meram Baglari and Kyoto Japanese Park. The destination is located south of Ankara, Turkey's largest city. Konya is a safe, culturally fascinating city that ranks first among Turkey's cheapest cities. After touring Konya, you can drive three hours to Cappadocia to continue your exploration.
Average daily visiting cost: $20 USD.
Check out: Istanbul, Cappadocia & Konya Package (9 Nights)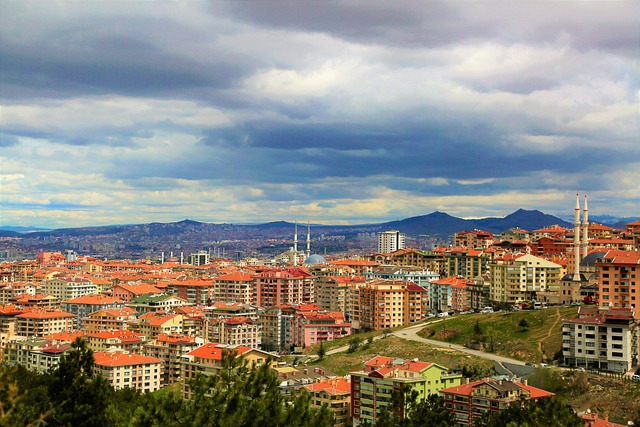 Ankara is Turkey's biggest city and a famous tourist hub with affordable attractions. It's more subdued than Istanbul and is a cosmopolitan city known for its old fortresses, museums, gorgeous mosques and national theaters. When you visit Ankara, be sure to check out the Anitkabir Memorial, the Museum of Anatolian Civilizations, the Haci Bayram Mosque, and the iconic Ankara Castle. 
Aside from the gorgeous old architecture, the hilly landscape of Ankara can't be missed. As you wander through the medieval city streets, you will venture off to the grassy mounds that overlook the vast city's skyline, making for a moment you would want to capture. While Ankara has received a modern touch in recent years, with highrises built to meet housing needs, the city retains much of its historic beauty to this day.
Average daily visiting cost:

$26 US
Read more: Essential Turkey Travel Tips for First-Time Visitors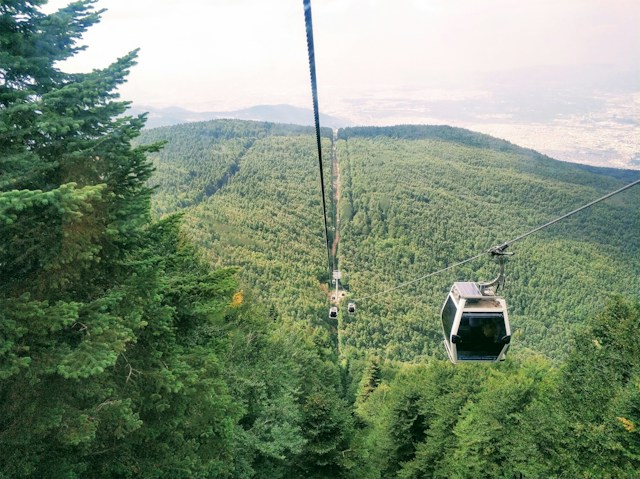 Bursa is an excellent destination to visit at any time of year. In recent years, it has earned a lot of fame and attention as a rising star in both the tourism and foreign house sales markets in Turkey. Since it's less busy, it continues to attract tourists to marvel over its landmarks and scenic locations. Visitors flock to Bursa especially during winter or fall, mainly for the skiing resorts that are much cheaper compared to elsewhere.
Bursa also provides a look into authentic Turkish countryside life. Misi, Gölyaz, Tirilye, and Cumalkzk are all adjacent villages where you can feel the charm and quaintness of centuries-old communities. When visiting this extremely affordable city, be sure to see Koza Han, Green Tomb, Emir Sultan Mosque, Grand Mosque of Bursa, and Bursa City Museum.
Average daily visitor cost:

$14 USD
Check out: Istanbul & Bursa Package (4 Days)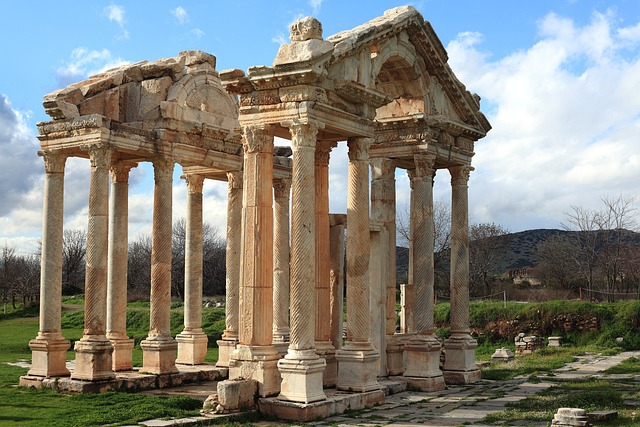 Situated on the Aegean Coast, Izmir is a scenic coastal metropolis. Izmir is well known for its bustling bazaars selling almost anything, numerous fascinating museums, and superb cuisine scene. You can also find ancient historical buildings, seaside roads and mountains encircling the city. But the reason tourists keep coming back to the city is its stunning coastline, which is decorated with white Grecian-style homes and the ruins of Ephesus.
It's also one of the cheapest cities to visit in Turkey and only five hours away from Istanbul. Be sure to check out the Izmir Clock Tower, Konak Square, Izmir Wildlife Park, Agora Open-Air Museum, Kemeraltı Çarşısı and Hisar Mosque when you visit the city. If you want to take a detour to Greece, ferries departing from Izmir take one hour to reach there.
Average daily visiting cost:

$30 USD
Check out: Istanbul and Izmir Package (6 Nights)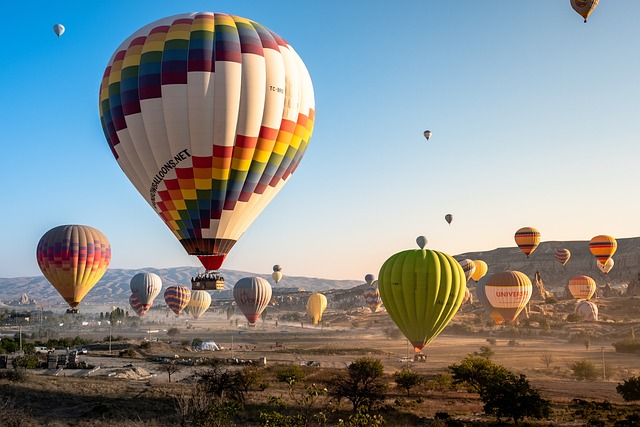 You've probably seen shots of Cappadocia's stunning open landscape filled with sunshine and hot air balloons online. Though it's a hub for tourists because of its unique volcanic and valley landscape, Cappadocia is a must-visit destination. It has a unique and gorgeous location in central Turkey, with the landscape, parks, rock formations and sunsets making it the most scenic place in the country.
If you want to truly appreciate Cappadocia's beauty, visit the Derinkuyu Underground City, the Uchisar Castle, Love Valley, Pigeon Valley and the Goreme Historical National Park. Hiking, trekking, hot-air balloon rides and off-road ATV-ing are some of the famous activities in Cappadocia.
Average daily visiting cost:

$46 USD
Check out: Istanbul & Cappadocia Package (5 Nights)
Exploring Turkey's Destinations on a Budget
Those who visit Turkey can't stop praising it. And not just for the unique travel experience filled with stunning locations and thrilling activities, but also for its affordability. It's truly a must-visit country for travelers who are budget-conscious but wish to discover one of the most beautiful places in the world. 
Do you want to explore Turkey's beauty on a budget? All with pre-booked accommodations, guided tours, and the opportunity to skip the lines?
If the answer is yes, then you're in the right place.
iLinkTurkey offers a diverse range of guided tour packages for destinations in Turkey. Head over to our packages and book one of our best-selling Turkey packages now.